About
Closer Connections
Stepping away from the story you know may be uncomfortable, but stepping into the new story you are willing to create may very well be beautiful.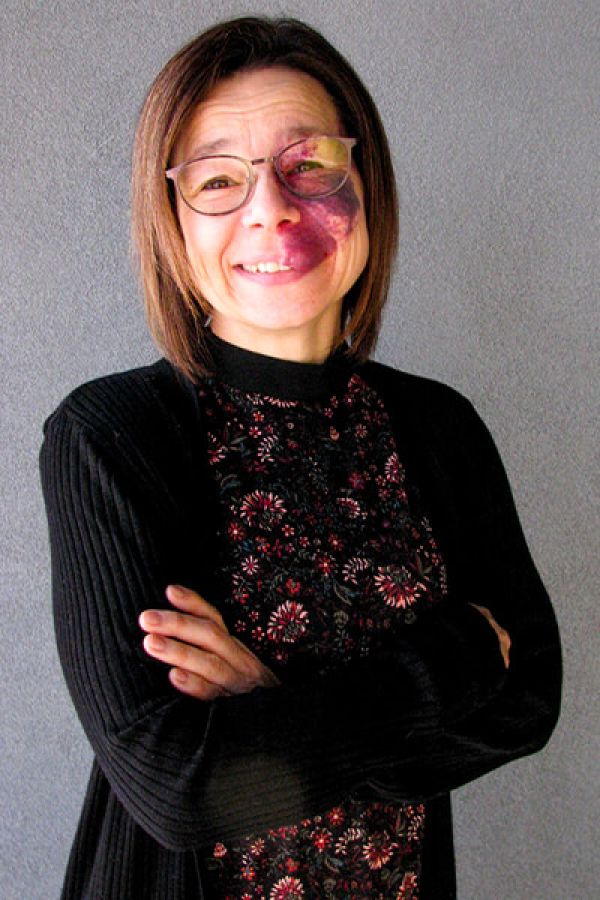 Candace Matthewson
BA, BEd, MA
Therapist/Owner
I began my career as a teacher at the high school level in Terrace, BC working with youth facing adversity and presenting with a wide variety of behavioural challenges. As my students and I made incredible connections, my students began to teach me so much about human courage and capacity. I became fascinated with the human spirit and began to further study psychology at the Adler School of Professional Psychology in Vancouver. I graduated with a Masters in Counselling Psychology in 2007 and began working as the Manager of the Family Program with Crescent Beach Community Services in White Rock, BC. In this role I had the privilege of working with parents while supervising and collaborating with other staff working with their children. Beyond providing individual therapy for adults, I developed and co-facilitated many unique programs including parent skill building groups, combined parent and child communication building groups, early literacy intervention groups with parents and infants/toddlers, and parent lead support groups.
As my family grew, I was called to return to my home roots in Northwest Ontario and Eastern Manitoba, and settled in Oakbank, MB employed with Sunrise School Division as a School Counsellor for 12 years at the elementary and middle school level. I was fortunate as a School Counsellor to support many students and their families with various challenges in a one to one capacity, small groups, and whole classroom instruction. Again, these students taught me much about resiliency and determination. As a School Counsellor in rural Manitoba, I noted very few options for families regarding service beyond the school level and thus, in 2014 began providing therapeutic supports to individual children, adolescents and adults. I now solely operate Closer Connections Counselling and Consulting from my office in Oakbank.
My varied background including counselling individuals, teaching experience, understanding the dynamics of school settings, working with infants through to adults, and facilitating numerous and varied educational programs from early childhood through to university level, provides me with rich experiences to draw from when working with diverse clients as individuals or organizations. 
I approach the work as a collaborative process with each of my clients, whether individuals or an organization contracting services. With individual therapy clients, together we create a safe and warm environment to explore difficult situations and to challenge less than helpful thinking patterns. With new insights, clients feel empowered to challenge their own thinking and emoting to make different choices more aligned with new beliefs and directions. Together we grow courage to find a new path to living more fulfilled. With organizations, we collaboratively explore goals and develop a fitting approach to achieve identified objectives.
With over 25 years of experience working with individuals, families, school personnel, and community organizations in various capacities, I offer a strength based approach rooted in theories related to attachment, Adlerian psychology, cognitive behavioural science including self-regulation and neurobiology, democratic parenting, dialectical behaviour therapy, narrative work, play and expressive arts, and positive psychology. At times I simply listen, other times I may act on my curiosities by asking questions and challenging thoughts or introduce hands on activities. At other times, I may teach new skills or strategies that will bring clients closer to their goals. Throughout the work, I am encouraging and empathetic, seeking to enhance the skill sets and strengths clients have within.
Areas of Focus
Specific areas of focus include:
Disruptive behaviours with children & youth

Attentional and impulsive challenges

Building healthy coping and regulation skills to better manage stress

Reworking unhelpful thinking and emoting patterns (anxieties, depression)
Life adjustments and transitions

Enhancing parenting strategies

Further developing family skill sets

Moving through grief and loss

Attachment and traumatic histories
Training and Continuing Education
Master of Arts in Counselling Psychology
Play Therapy Certificates – Level I, II, III
Bachelor of Arts/Bachelor of Education
2022

Level 1 Theraplay & Marschak Interaction Method

2019

Narrative Therapy – Tools for Exploring Stories

2018

Using Dialectical Behaviour Therapy to Treat Emotion Dysregulation Disorders

2017

K-12 Self-Regulation Institute: Towards Thriving Students

2017

MCSW Ethics & Standards e-Learning Seminar

2016

Roots of Empathy Facilitator Training

2015

Self-Regulation: Foundations 1 Webinar Series

2015

No Such Thing as a Bad Kid: Trauma Informed Principles

2015

Tattered Teddies: Preventing Suicide in Children
2014

Non-Violent Crisis Intervention

2014

Triple P – Level 4: Group Facilitation

2012

Up and Down the Worry Hill

2010

Substance Abuse and Youth

2009

Applied Suicide Intervention Skills Training (ASIST)

2009

Collaborative Problem Solving
Maybe today is that day to start rewriting the first line in that story… maybe not tackling the whole story, perhaps just the first line.